I don't like starting a long post being so brief, but this exam presents itself: 
IELTS is the biggest English diploma in the world tadannn… Now being serious…
International English Test System is the safest choice for an English test when you want to certificate your English skills. It is present in over 80 different countries and there's almost no academic or government institution that doesn't recognize it's value.
IELTS is considered one of the most prestige exams in the whole world, being established by Cambridge University and the British Council, with heavy names like these having an IELTS certificate could help you out in your life in more ways than you'd think, also…
• Internationally recognized.
• Property of Cambridge English.
• The structure of the exam and their content is very helpful.
• You can sign in anywhere in the world.
• Is a very useful tool for applying to better jobs.
• Great for working abroad.
• You can do the exam online .
• Essential to study on English speaking universities across the world or applying for a visa in the United Kingdom.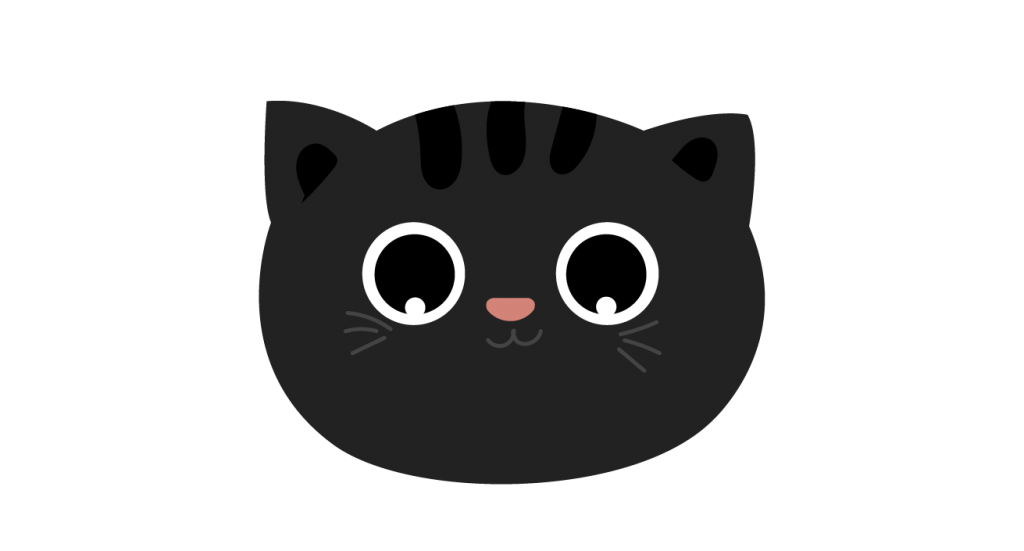 And many more things, knowing English makes you a citizen of the world and it connects you with millions of people across hundreds of countries, but sometimes speaking a language just isn't enough, and you need the correct certification that backs up your knowledge and skills. There's no better certification than IELTS. Another awesome point is that in general once you complete the exam you'll know your grade in a maximum of 13 days.

Regarding other certifications present in Europe, especially in Spain, like Cambridge PET, FIRST, CAE, TRINITY, or Aptis, this certification just has a validity of 2 years. Something to consider for those students who want to take the test to enter an international university because if you still are 2 years away to apply to college perhaps the best is for you to wait and take the time to study more and prepare to get a better grade when you finally do the exam.
Once your IELTS has educated you are going to have to take the exam again. Something that can be annoying for some it's what makes this certification the most accurate in comparison with a similar test, because it measures your current level of English at the moment of the exam. A certification from 20 years ago won't reflect your current English if you haven't practice on a day to day basis.
TOEFL can be described as the American version of the IELTS, it was developed by ETS a US company to evaluate individuals' ability to speak, read, or write in American English. Both exams have 2 versions, a Paper-Based Test and an Internet-Based Test, and both are accepted in most countries however some American universities prefer the TOEFL for applications.
In the matter of immigration, for the UK only IELTS is accepted for Visa applications, in the case of Canada and America both tests (IELTS and TOEFL) are admitted. TOEFL can be more expensive than IELTS, around 200 to 300 USD. These tests consist of 4 sections: Speaking, Listening, Reading and Writing, yet they differentiate on the style of the test, the TOEFL consists only on multiple option questions while the IELTS has short answer question, essay writing and multiple option questions.
Each test has its advantages and disadvantages, you must choose according to your aspirations on the exam outcome. Both tests are very useful for your career and will review your skills in English in depth.
There are many IELTS examination centers in different parts of the world. To sign in you only need to go to the official website and go through the process. To book your exam you will only need a current valid ID, for national citizens either your original passport or citizenship ID, for foreign applicants the valid ID would be their original passport.
Under no circumstances, you could book your exam using a foreign identity card or a pending/in-process document. If you decide to sign in with the IELTS test make sure first that you have your valid documents ready. The sign-in process is through the official website so the validation of the payment and the verification of your identity document to the system must be done sometime before the date of the exam.
In the unfortunate scenario of you missing your book because of a problem with the payment being late or another system related issue don't panic, your appointment will be move to the next exam date on the schedule, in that way you are going to have another opportunity to take your exam without losing your investment. You also should know that the exam is not cheap, so you must study a lot to get the best grade possible, also the cost of the test may vary depending on the different examination centers and different dates for the exam. There's also another option called Life Skills being a more economic and short test it has the disadvantage of just grading between A1 and B2.
You also have the option of doing the exam Online from your own house without having to drive anywhere. It is well known that doing the test from your house makes you feel less stressed and in general you are more likely to get a better score. If you decide to do it online sign in here:
You also have the option to do it from your own house here:
 It depends on the kind of exam that you choose to take and the date when you want to do it, it usually goes around 175 to 260 Euros, but you also have the option of the IELTS Life Skill, which cost 170 Euros, knowing that this only certificates levels from A1 to B1.
There are different variants from the exam that you could sign in for. You have the option of the IELTS General, which is the most common and most people do it, there's also the IELTS Academic which is more specialized.
The two tests shared 2 of the sections: Speaking and Writing, but on the Reading and Listening sections we encounter some minor differences.
IELTS Academics is more focus on people that needs to verify and certificate their level of English to study or work abroad, this exam measures your knowledge on the language apply to the academic world, being this one a requirement to apply to many colleges across the world and of course to aspire for better job positions in international corporations.
IELTS General Training helps you identify your English knowledge apply to day to day life, on the workplace or common socialization, we recommend this test when your objective is to live in an English speaking country or to apply for better job positions on your nation.
Either of both will certificate your level of the English language is an excellent and exact way, is all about knowing what your aspiration for the certifications is before choosing one.
The exam is designed to evaluate all your skills in the language, so it is structured in this way: Listening, Reading, Writing y Speaking, in this same order.
 The main objectives of this section are to check your abilities to comprehend ideas and information communicate it through speaking, understanding different opinions, and acknowledged behaviors just hearing the way people talk, your skills to follow up a conversation.
In this part you will hear different audio files from native speakers and later you'll respond to questions related to the information you just gathered from the audio files. The section has 30 questions and will last 30 minutes with an extra 10 minutes to write your answers.
On this part you must handle time very carefully. Reading comprehension skills, ability to find details in texts, keywords, and understand the ideas and opinions of the writer will be the points that this section will evaluate.
You are presented with 3 texts that could vary in topics and style, some are more analytical and some are more like short stories, however, you must read them all in detail to answer correctly the 40 question that you will encounter on this section, you have 60 minutes to finish this part of the exam.
Like in the prior tests your abilities to respond correctly to questions, organize your ideas, your use of vocabulary, and knowledge of grammar will be challenge.
On this section there are two assignments, the first one will ask you to transcribe with your own words information that will be given to you in a paragraph, table or diagram previously. You must use an extensive vocabulary and proper grammar. On the second assignment it will be asked to you to write an analysis in response to an opinion, argument, or problem display on a new paragraph, In this text you must discuss the main topic and the opinion of the writer.
You will speak to an interviewer during this test, it will be a very interactive section and it probably feels like a real conversation. Many topics maybe use on the conversation, what the interviewer is going to evaluate is how good are you to express and communicate your ideas, experiences, and information verbally, using a proper use of the language, organization of ideas, supporting your own opinions and your capacity to analyze topics.
Make sure you relax and talk as naturally as possible, in the first part the interviewer will introduce to you and ask you to introduce yourself too, after that he will start asking you personal questions like your age, studies, hobbies, and family. On the second part the interviewer will lend you a card in which the topic you're going to have to talk about will be be shown, you'll have 1 minute to prepare yourself and then he will ask you to talk about the topic for 1-2 minutes, he won't interrupt you during this time, and when you finish the most likely will ask you a couple of question regarding what you said. In part 3 the interviewer is going to ask you more questions about the topic on part 2, this question will be deeper and you two are going to discuss more complicated issues.
This part will last about 11 to 15 minutes.
Each section is divided into different exercises like multiple option questions, complete paragraphs, graphics, listen to audios to answer questions. Except for the speaking test which consists of a conversation with the interviewer who is going to evaluate your fluency and communicative skills.
Now, there are two ways to do the exam, these are the Computer-Base Test or the Paper-Based Test:
Paper-Based Test: The exam is formed by two sheets of paper, one for the questions and another one to write your answers, is allowed to take notes on another sheet of paper or in a notebook while the test is being held and we recommend it a lot. The listening part is done through speakers in the test room and for some this a negative point for the Paper-based Test, because the speakers can distort the audio and make it difficult for the people to understand the audios.
Computer-Base Test: This mode of exam is done in a computer except the Speaking part which is done by an interviewer days after the computer-based test. The computer is provided by the British Council or the people in charge of the tests. The exam consists of selecting the correct answer to questions and once in a while writing using the keyboard. The best thing about the computer-based test is the listening section because you hear the audios using headphones, making the experience more pleasant for the person and easier to understand the people talking without external distractions.
In the experience of some of our students we can conclude that the best option for someone who is feeling anxious for taking the test is to choose the Computer-Based one because of the important reasons:
The first reason is very simple, when you use the Keyboard to write you are most likely to make fewer mistake than doing it handwritten, you can erase mistakes without leaving marks on a paper sheet and overall makes your writing look better and clearer.
Another reason to choose the computer-based test is the Listening part, as we mention before using headphones makes it easier for a person to understand the information that they are hearing, because the sound is not being affected by external noise like the speakers would likely be on the paper-based test. The section plays way better for most people on the computer-based test.
One thing to keep in mind is that, in the IELTS there are neither ''Approved'' or ''failed'' for the participant, the final scored will always be between the levels A2-C2, so you don't have to do the exam thinking that you'll ''fail'' but you have to know that if you are doing the test as a tool for entering a university or a specific job they most likely will have a minimum level in their requirement. So, you have to study to get at least that minimum level requires by your dream college or job.
Basic (A1 and A2): We can see an initial level of English.
Medium (B1 and B2): On these levels you can see a medium level of English, on these levels students can communicate ideas between them and English native.
Advanced (C1 and C2): The students on these levels already have a advanced use of English and proper skills to communicate, either in a workplace environment or an academic one.
Remember that the IELTS exam only certificates on level A2 and above, so it is impossible to get a level A1 on an IELTS exam, on this image we can see the certifiable levels by IELTS
The people will be evaluated on Writing, Listening, and Reading on the same day, and a few days later they will be interviewed for the Speaking part, finally in less than 13 days you will know your grade.
The duration of the test is 160 minutes + 15 of speaking.
The red part indicates the levels that are certifiable by IELTS
You must be

careful with no responding to the questions directly and concise, for example,

if they ask you what is your favorite country and why, try not to divert the

topic and start writing about why you don't like the country where you

currently live, even if what you write makes sense is possible for the examiner

to interpret it like you didn't understand the question that was asked to you

or that you didn't know how to properly respond to the question, so keep it

simple.
Watch out for grammar mistakes, we know the time for the exam is limited and you most
certainly want to get to the difficult longer and more complicated but don't forget about grammar and spelling, one of the most common mistakes that applicants make during the test is typo mistakes for writing too fast on the keyboard or the paper, you must remember that the examiner is going to read it and those little mistakes can take your grade down.
 This will sound cliché, but the practice makes the master, so, before deciding to do the exam you may need to take a few weeks or even months to prepare yourself and practice your English even more, both speaking and writing, for this there are many courses and practical test where you can get more experience and useful knowledge.
Many people decide to take the computer-based test with the idea that they won't have to do the speaking part and this is not true, on both test you will have the same speaking part with an interviewer days after the test.
Another common error is to answer questions without fully understanding the question that they are being asked for, many of the questions on the exam is intended to be confusing. Many of the question also end up with ''give us your opinion'', in this case, try to answer from your own experiences, is easier to answer when you know what you are talking about.
Following up with the previous point is very important to double-check your answer, sometimes you answer a question quickly because it seems easy, but be careful because some questions are more tricky than you think, there is an easy question you could get wrong because you didn't understand it on the first read. Always double or triple check your questions and answer looking for typo mistakes, grammar errors or to see if you understood the question before answering it.
Be clear with what you want to communicate, in some occasions they might ask you to write freely about a certain topic, don't complicate yourself more than you should and focus your writing on the main point that you want to make, many people think that by writing more and using complex words they're going to get better grades, but that is not true, the clearer your point is made and the more informative your answer is the examiner will score you better.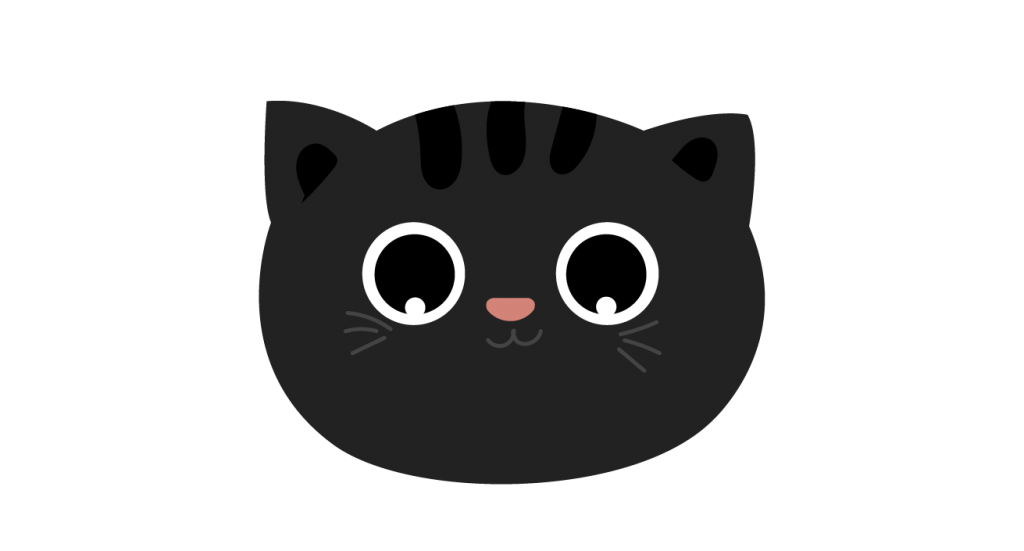 Recommendations for the test day:
Like in most exams the day of your IELTS test will make you feel anxious, but, don't worry! Here we are going to give you some recommendations for you to prepare for that big day.
Don't be late, you must plan yourself very well on that day, if you arrive late they won't allow you to do the test and you'll have to book another exam (and pay for it too). 



Don't forget your ID.

 

You must bring a pencil, eraser and sharpener.
Any electronic device (such as phone, watch, etc) will be left outside the test room.

You can bring with you a transparent water bottle without any label.

Eat something before the exam.

Wear comfortable cloth.

Rest the night before.

You can make a special request to the IELTS in case you suffer from some kind of illness or disability and need special treatment to make the exam more affordable and a better experience for you.