Writing is a challenge, especially when you need to do it in a different language to your native one. So today we are going to go through the Aptis writing exam and explain the concept of the questions plus how to give your best answer. Each section requires a different style of writing so be careful of the language you use and the structure.
The Aptis writing exam consists of 4 different parts and you have 50 minutes to complete all of the parts. Generally it will be based on one subject/topic, for example, joining a club of some sort. This will mean that some of the questions will be similar, but requires a different answer.
Short sentences about yourself
Respond to a question in detail
Interact with other member
2 emails expressing your opinions
The example we will look at today is joining a friendship group. So let's get on with it.
5 sentences about yourself - Part 1
For this part, you will be given 5 questions, you need to answer with 5 words or less, so your answer should not be more than 5 words. It is possible to answer with only 3  words if you want to. But try to give complete answers.
Some example questions could be:
How important are friends to you?
How many friends do you have?
Which is more important, friends or family?
Your answers don't need to be complicated;
My friends are very important
I have lots of friends
My family is more important
Very straight forward, nothing too complicated. Remember a contraction (I've, Don't, etc) counts as 2 words, not one!
Short responses to questions - Part 2
Now, with part 2, it is about personal opinions and experiences. You will be asked a question from the club requesting information about yourself. The question will ask something similar to:
'What do you like to do with your friends?'

 

Here try to think about choosing the best adjectives to use, expressing feelings and about the good things about your friends. Your response needs to be between 20-30 words. 
Some example answers could be:
'When I am with my friends, I love to go shopping, play and watch football. Being with them is a great way to relax'
'My friends and I are very athletic so we cycle a lot and play different sports. We are also very competitive so we like to challenge each other'
As you can see, I have given a couple of adjectives, mentioned the main interests and added a little bit of extra information. So try to think of these 3 things when answering part 2, no matter what the question is..
Responding to 3 questions - Part 3
Over to part 3, you have joined the club and you are now speaking to people on the club 'chat room'. There will be 3 questions from other members for you to answer. Same as before, think about how to give your best answer. You should come across as friendly and interactive. The answer should be between 30-40 words.
What do you like to do with your friends?'
Here try to think about choosing the best adjectives to use, expressing feelings and about the good things about your friends. Your response needs to be between 20-30 words.
Hello, I see you are new to the club, Why have you decided to join the club?
Hi, I really wanted to join because I am new to the city! Therefore, I believe this would be a fantastic way to meet and get together with other people who, hopefully, have similar interests to myself'
You may have notice that I have added a phrasal verb, relative pronoun, adverb and a linking word… So think grammatically about how to give your best possible answer. As this is a 'chat room', you can be interactive. You can do this by asking a question in return in your answer (but I advise against asking a question in all 3 of your answers).
Writing 2 emails - Part 4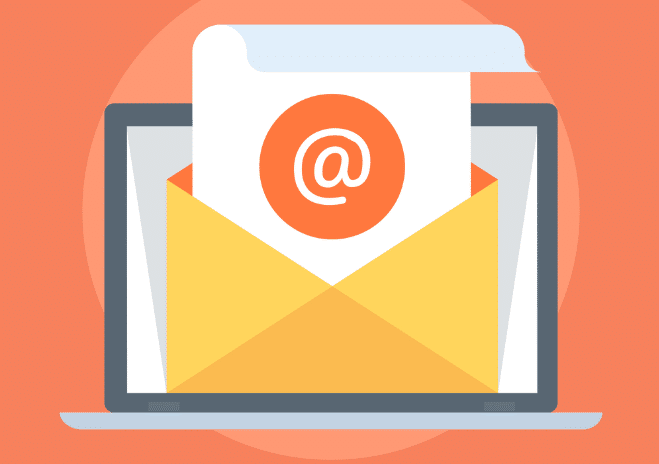 Here we have the most difficult part….the emails. You have two different type of emails which means different style of writing is needed. The first email will be to a friend and the second one will (normally) be to someone who works at the club/business. Depending on the exam you have, you will be given a problem or a difficult situation and you need to express your opinion and state your decision on what you are going to do. The first email should be written in an informal way and the second much more formal.
Email to a friend- You will have to write around 50 words, it is informal therefore you can use a much friendlier language and state what are you going to do about the problem.
Email to the club secretary- This is a longer email, 120-150 words. Also, this email is formal so think about the choice of words you are using, NO 'what's up' or 'dude, I have a problem'. Once again, state what you would like to do about the problem. 
Structure is important when writing an email so make sure you know how to organise your email. Also make sure you try to show your knowledge of English by adding the following to your email:
Linking words
Use all types of grammar – (conditionals, comparisons, used to, etc)
Good adjectives with adverbs
Wide range of vocabulary
Correct punctuation
By adding these points to your writing, it will help you to achieve the best possible marks.
Differences between Formal and Informal
When it comes to writing either style, there are many things to consider. I will now highlight some key areas you need to be aware of before attempting to answer the question.
Words – Please take care of choosing which words to use as it can make a big difference when it comes to your writing 'voice'.
Contractions (I have/ I've) – with formal writing, we tend to avoid using contractions. However, I do recommend using them with informal writing.
No phrasal verbs in formal writing – One area students hate about learning English is phrasal verbs, you may be pleased to hear that we tend to avoid them with formal writing. So use a synonym instead.

Take up = start to do something
Carry on = continue
Fill out = complete
Cut down = reduce
These are just a few examples
Active and passive – Generally, active is for informal writing and passive for formal writings. Be sure to study it and practise doing sentences transformations tasks to help you with that.
Phrases – And the last point I'm going to mention is using the correct phrase in your writing, especially ending the email.

Hi Simon – Dear Mr Wilson
I wrote to say… – I am writing to inform you…
See you soon –  I look forward to hearing from you
The ones on the left are informal and on the right are formal phrases, so remember which ones to use.
Reread and check for mistakes and if it is easy and clear to read.
The questions – Check that you understand the question properly before answering.
Count your words – Make sure you count how many words you have used and that it's within the limits.
Repeated words – Try not to repeat yourself and use the same word over and over again, use synonyms to help you with this.
Enjoy it – Write with a smile on your face, this will help you add personality to your writing.
Scores are allocated for each skill based on candidates' achievement in the relevant test component and will be marked by a trained examiners. Each part will be marked and given a score according to your level which will go towards your final mark. (0-50).
Once all the parts of the exam (reading, writing, listening etc) has been completed, you will be given a numeric total from all of the exams, plus an overall CEFR level. The overall numerical score is the sum of the scores obtained in each skill.
And that's it, altogether the exam will take 50 minute and remember all Aptis exams are done online so make sure you keep practising by tapping into you computers at home.
Want to try out an example? try a sample and test your level of English here
Hope you are successful in your attempt in passing your exam.
Josh